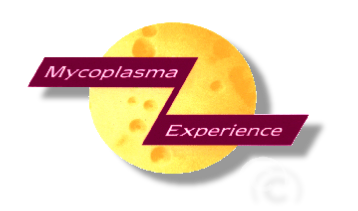 MYCOPLASMA TESTING SERVICES
Regulatory Testing of Vaccines and Cell-Culture Derived Therapeutics
The focus of Mycoplasma Experience testing is sensitive cultural testing for the detection of viable mycoplasmas - and ureaplasmas where required.
Two cultural tests are offered, a cell-culture test and a cell-screen test.
Veterinary samples can be tested for the presence of mycoplasmas and/or ureaplasmas as well as isolation and identification of pathogens where required. We hold a current SAPO licence allowing us to handle specified animal pathogens.
Serum presents a possible source of mycoplasma contamination when used as a cell-culture medium supplement. We offer a rapid filtration test to establish the presence or absence of mycoplasmas.
Rapid Microbiological Mycoplasma Testing - PCR
Two PCR protocols to detect mycoplasmas are offered, aimed at cell culture and cell therapy or ATMP products. These can be stand-alone tests or performed alongside cultural testing.
We are able to use a variety of methods to identify mycoplasma from different sources.
Sample collection and transportation
This service is available for any samples that require testing at our facility.