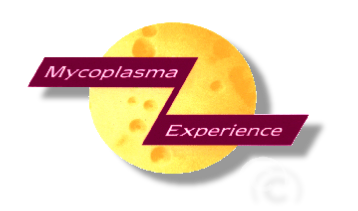 CLINICAL ISOLATION SERVICES
PRICE GUIDE (January 2017)
Mycoplasma Experience will examine clinical specimens culturally for mycoplasmas and, where appropriate ureaplasmas. Media used are tested for their ability to support low passage strains of m.pneumoniae and U.urealyticum. Many isolates can be identified presumptively by phenotypic characteristics. Specific antisera are available for major pathogens. For further identification services see our guide to Mycoplasma Identification.
For identification of Referred Isolates see our guide to Mycoplasma Identification.
Discounts are given for multiple samples:-
5 - 19 = 10% discount
20+ = 20% discount
For details of our service for sample collection and transportation recommended to ensure optimum survival, please refer to the transportation with wet ice or dry ice information pages.
Service

Charge per sample

Attempted isolation of mycoplasmas (and for ureaplasmas if appropriate)

£35.00

Temperature controlled transport service to Mycoplasma Experience laboratories (includes provision of coolbox)

£30.00

Courier collection arranged by Mycoplasma Experience

£18.00

Transport media for mycoplasma or ureaplasma isolation (Issued by post or with transport container, accompanied by sterile, breakaway swabs.)

£0.70/tube

Minimum Inhibitory Concentration (MIC) Testing:

Against one antibiotic (solutions stored at -20°C)

Against one antibiotic (solutions unstable)

Against additional antibiotics (solutions stored at -20°C)

Against additional antibiotics (solutions unstable)




£65.00

£70.00

£35.00

£40.00